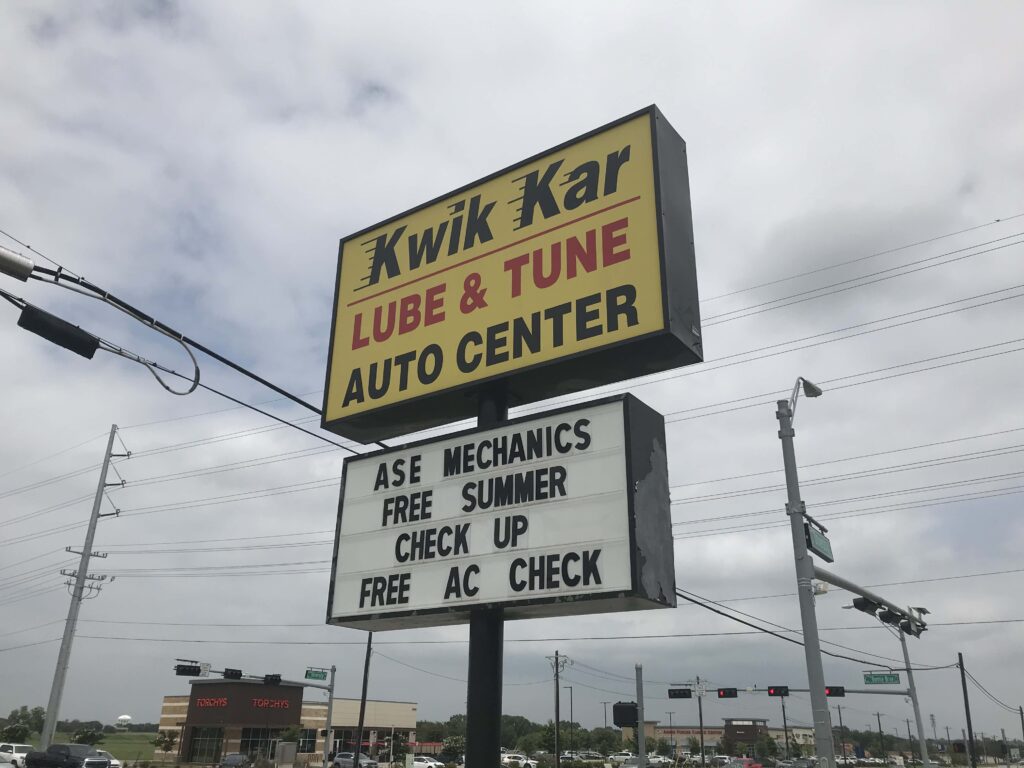 Rayzor Ranch Auto Care
At Kwik Kar Rayzor Ranch, we pride ourselves on being a one-stop shop for all your auto care needs. Our team of experienced technicians is committed to providing top-quality services to customers in the Denton, Texas, area to help keep their cars running smoothly.
Full-Service Auto Care
We offer full-service auto care for all types of cars. Our comprehensive range of services includes everything from basic oil changes to complex repairs. We use state-of-the-art equipment and tools to ensure quality service and provide our customers with auto care service for all their car's needs. By offering a full range of services, we make it easy for our customers to keep their vehicles in top condition.
Quick and Convenient Kwik Kar Oil Change
Regular oil changes are crucial to maintaining your car's performance. At Kwik Kar Rayzor Ranch, we provide a quick and convenient Kwik Kar oil change service to help keep your vehicle running smoothly. Our service technicians use high-quality oil and will have you back on the road in no time.
Multi-Point Inspection
Our multi-point inspection service is intended to ensure your vehicle is running optimally. We check your car's fluids, brakes, tires, and other essential systems. We will provide you with a detailed report on the condition of your car and recommend any necessary repairs.
Battery Replacement
At Kwik Kar Rayzor Ranch, we're always ready to assist with any unexpected issues with your car. If you experience a dead battery, we can jump-start your vehicle and provide a replacement when needed. We provide fast and efficient services to quickly get you back on the road.
Scheduled Maintenance
We're committed to helping our customers maintain their cars, so we offer scheduled maintenance services. This service ensures your vehicle receives all the necessary maintenance at the appropriate time. We use manufacturer-recommended parts and follow the recommended service intervals to keep your vehicle running efficiently.
Top-Quality Products
We are dedicated to using only top-quality products for all our Rayzor Ranch auto care services. Using high-quality products is essential to ensuring our customer's vehicles are in top condition. Using the best products available, we can help our customers get the best possible performance and value out of their cars.
Visit Kwik Kar Rayzor Ranch Today!
At Kwik Kar, we're your trusted partner for all your Rayzor Ranch auto care needs. We provide comprehensive services to help keep your vehicle running smoothly, including oil changes, multi-point inspections, and auto repairs. Our commitment to using quality products and following the manufacturer's recommended maintenance intervals ensures your vehicle receives the best care possible. With extended business hours, we make it easy to keep your car running optimally. So, visit Kwik Kar Rayzor Ranch today and experience our outstanding auto care services.